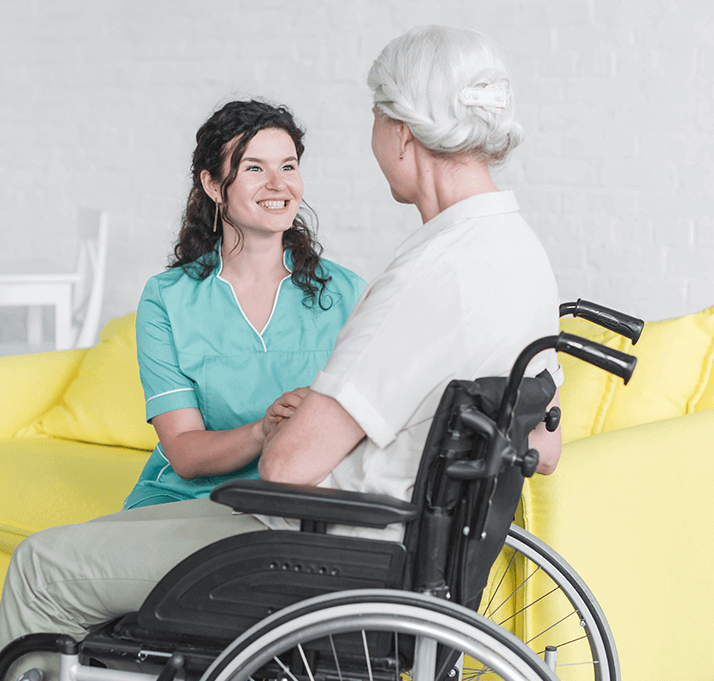 Having spent numerous years in the nursing field, I can confidently attest that Castor Nursing stands out as one of the finest companies I've had the privilege to work for. The inclusive and welcoming environment they create for new employees is remarkable, and their unwavering focus on prioritizing the needs of our clients is truly commendable. Without reservation, I wholeheartedly endorse Castor Nursing to anyone seeking exceptional nursing care.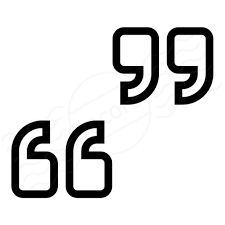 Castor Former Employee
Castor Employee
Why work at Castor?
August 2023
Castor's Extensive Years of Expertise
Choosing to work at Castor offers a wealth of compelling reasons. Firstly, we foster a supportive and inclusive environment where every team member is valued and respected. Our commitment to delivering top-notch patient care is unwavering, and you'll find yourself part of a team dedicated to making a positive impact on the lives we touch. At Castor, professional growth is a priority. We provide opportunities for skill development, advanced training, and career progression, ensuring you stay at the forefront of healthcare excellence. Moreover, the camaraderie within our team creates a sense of belonging and unity that enhances your overall work experience. With a reputation for excellence in the healthcare industry, joining Castor means becoming part of a legacy built on integrity, compassion, and dedication. If you're seeking a fulfilling career that combines your passion for healthcare with a supportive work environment, Castor is the place to be.
Castor was established with the purpose of uniting diverse communities, and this same principle guides us when forming our teams. We firmly believe that diversity is a cornerstone of our triumph as a prominent home nursing agency. We take immense pride in being an equal opportunity workplace, dedicated to attracting, nurturing, and retaining the most dedicated individuals to contribute to the healthcare field. We actively encourage candidates from all walks of life – irrespective of gender, race, religion, nationality, age, or sexual orientation. We extend our invitation to parents, veterans, those with disabilities, and any other underrepresented or marginalized groups, as we believe that the strength of our team lies in its diversity.
We Provide Comprehensive Benefits for Our Dedicated Team
We Provide a Comprehensive Array of Supportive Benefits
Castor provides unparalleled employee benefits. As an agency prioritizing both employees and clients, we foster a work environment built on respect and trust – values that go beyond words and provide invaluable advantages.
Health Insurance
Our full-time employees enjoy comprehensive coverage with remarkably competitive premium rates.
Work-Life Balance
At Castor, we recognize and value your time and effort. Our compensation structure ensures that you are fairly compensated for the hours you work. Additionally, we take pride in offering exceptional flexibility when it comes to your work hours and schedules. This flexibility empowers you to strike a harmonious balance between your professional responsibilities and personal commitments. Your well-being and work-life balance are priorities that we wholeheartedly support.
Training and Growth
Joining Castor means embarking on a journey of continuous learning and growth. We are committed to nurturing your professional development through comprehensive training programs and opportunities for advancement. At Castor, we view each employee as an investment, and we provide the resources and support necessary to cultivate your skills and expand your expertise. Whether you're starting your career or looking to further your journey, Castor offers a platform where you can thrive and achieve your career aspirations.
Health Institute
!
Employee Discounts
At Castor Home Nursing Inc, we believe in taking care of our employees in every way possible. As part of our commitment to your well-being, we offer a range of valuable employee discounts and benefits. Free Life Insurance: We provide you with the peace of mind that comes with free life insurance coverage. Your security and that of your loved ones matter to us. Employee Assistance Programs: We understand that life can present challenges, both personal and professional. Our Employee Assistance Programs are designed to offer you confidential support, guidance, and resources whenever you need them. Scrubs: As a healthcare professional, you deserve the best. We offer exclusive discounts on high-quality scrubs, ensuring you have comfortable and stylish attire for your work. And More: Our commitment to your well-being extends beyond these benefits. From wellness initiatives to professional development opportunities, we strive to provide a comprehensive package that enhances your overall experience at Castor Home Nursing Inc. These employee discounts are our way of showing appreciation for your dedication and hard work. At Castor, your well-being matters to us, and we're here to support you every step of the way.
Life Needs
At Castor, we prioritize your well-being with an array of benefits that support your work-life balance, mental health, and overall wellness. Enjoy competitive paid time off, access to employee assistance programs for confidential support, and a wealth of health and wellness resources designed to help you thrive. Your health and happiness are integral to our team's success, and we're dedicated to providing the resources you need to achieve both.
Employee Appreciation
A culture rooted in compassion. From shared meals to bonus incentives, employee perks, and beyond, we foster an environment that embodies care and support. Enjoy team lunches and dinners, participate in our bonus programs, and take advantage of various employee benefits that enhance your experience with us. At Castor, we're more than colleagues – we're a family committed to your well-being and success.
CNA
Employee
Having spent numerous years in the nursing field, I can confidently affirm that Castor Nursing stands out as one of the finest organizations I've had the privilege to be a part of. The way they extend a warm welcome to new employees and prioritize the needs of our clients truly sets them apart.
Nurse
Employee
I chose to join Castor because of their flexibility in accommodating my preferred work hours. The interview and onboarding process were seamless, and the team members were incredibly friendly and supportive. I'm eagerly anticipating my journey as a Castor employee, and I wholeheartedly give them my enthusiastic approval.
Recruiter
Employee
Ever since I became part of the Castor Home Nursing team, I've found myself with more quality time to share with my dear ones. The owners consistently go the extra mile to ensure the well-being of their staff, and beyond that, they genuinely make us feel valued and cherished as employees!
Whitney P
Employee
I recently secured a position through Castor, and I must say, they were incredibly friendly and welcoming during the interview process! I wholeheartedly recommend Castor to others!
Refer friends or family to work at Castor and earn extra cash!