About Home Nursing Services
Castor private duty nursing services are available for patients of all ages in a variety of settings, including at-home, assisted living facilities and more. At Castor, our clients are our purpose. That means, every employee – from nurses, home health aides, therapists, supervisors to all of the support staff – are all committed to doing whatever it takes to ensure every client receives the very best care for their individual needs, and delivering that care is our highest priority and greatest joy. Our Nurses are gifted with a passion for caring that comes from within. And we fortify their natural desire for healing and helping with ongoing specialized learnings including our own health institute's skill lab training, and back them with a dedicated team and 24×7 clinical support. All our RNs (Registered Nurses) and LPNs (Licensed Practical Nurses) undergo a rigorous hiring process, meeting the highest standards and excellence. Our over 30 years of experience serving in the community and serving in over 20 counties is the confidence and the trust that we can earn from you to take care of your loved ones.
Why Choose Castor?
Ability to conveniently schedule visits with highly skilled nursing care within the comforts of your home

Our Professionals are trained to use high-tech medical equipment (Castor has its own Medical Equipment & Supplies store) and administer therapies

Provide Adult Private Duty Nursing aides with highly trained resources to meet the needs of our patients. The training given to our aides are fall prevention, emergency preparation, infection control, Daily Living Tasks, and cultural sensitivity.

Provide assistance with specialized adaptations to your home environment to make your living space safer, more comfortable, and more accessible

Vastly more affordable than hospital-setting inpatient care or skilled nursing facilities

Specialized services cater to the highly individual medical, personal, cultural, financial and emotional needs of the patient

Provide family caretakers a break from the care and assistance responsibilities.

Curtail frequency of hospital visits

Promote health, healing, and overall happiness

Provide peace of mind to both the patient and their families

Help to soothe and comfort the stresses involved with the aging process

Remove the need for hospital stays by providing high-caliber hospital-level care in an at-home setting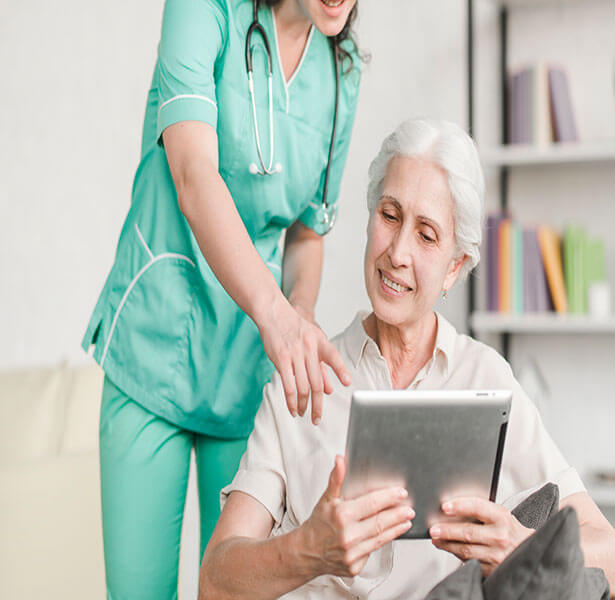 Our Home Nursing Services include:
If you or loved one needs help with ongoing medical needs due to chronic illness, injury or disability, Castor's highly skilled nurses provide the highest quality medical attention, ongoing support, and rehabilitative care to help you remain living safely at home. We take a proactive approach to caregiving, focusing on the prevention of complications that could lead to unnecessary hospitalizations. This ongoing surveillance helps to quickly identify and address adverse or preventable health triggers and situations.
Our team can help you manage complex medical needs at home by providing:
Medication Administration

Medication Set-up

Wound Care & Management

Ventilator Care & Management

Tracheotomy Care & Management

Tube Feeding Care

IV Infusion Therapy

Bowel Management

Ostomy Care

Catheterization

Respite Care

Personal Care

Skin Care

Ambulation/Transfer Assistance

Exercises/Range of Motion

Light Housekeeping

Meal Preparation

Errands

Transportation

Companionship
Being a Castor's client means you'll have access to on-call support any time you need it, 24 hours a day. And because Castor offers other types of home care such as personal care, therapy services, companionships, medical equipment and supplies, and home health care, you have peace of mind knowing that no matter your specific situation, Castor has care options to meet your needs.
There are many payment options that we can educate or accept such as: Private pay (credit card, check, auto pay), private health insurance, Veterans benefits and Workers Compensation.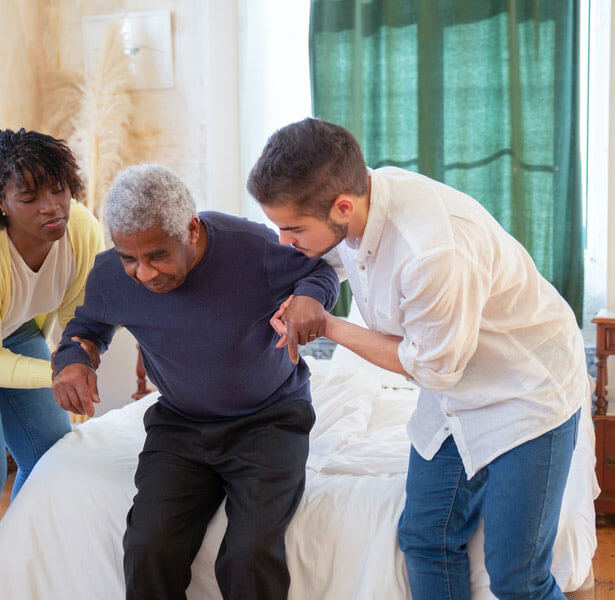 Our skilled and trained professionals include:
Our private duty nursing staff include : 
Registered Nurses (RN)

Licensed Practical Nurses (LPN)

Certified Nursing Aides (CNA)
We implement a very high standard to bring our employees into our agency. Here are some of our hiring standards. 
Preferences to hire employees referred by our current employees or patient's family. 

100% drug free environment and every employee goes through the drug testing (policy to do random drug testing) before they start employment

Multiple layers of interview and experience validation 

High standards on reference checks 

Thorough checks on background and negligence / incident reports. 

Training the employees with the other employees in the home already prior to start the service 

Electronic charting training to accurately chart the condition

Competitive compensation and retention strategy to keep the nurses to a specific family. 

Over 350 online training courses for our nurses to update their skill sets. 

Access to Castor's own medical supplies to the nurse to educate on the medical equipment

Castor's Health Institute offers custom training to all our staff on as needed basis